Welcome to your clinic
We are the first clinic in Kuwait that is fully qualified in the care of children & adults in the specialty of allergic diseases, asthma and immunodeficiency. State of the art evaluation that includes tools of objective assessment of disease and health in the area of asthma, food allergy, allergic rhinitis, sinusitis, eczema, drug allergy and immunodeficiency. In addition to chronic general child care. Thorough evaluation of the triggers and diagnostic tools of allergy and immunity using skin prick testing, immunocap and spirometery. Professional and highly educated team in a friendly environment.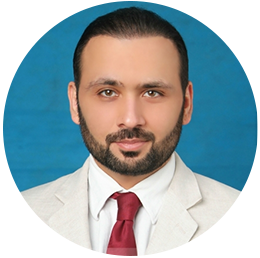 Our founder
Dr. Ahmad M. AlKhabaz
MBBS (UK), FRCP Pediatrics (Canada), Fellowship in Allergy and Clinical Immunology.
Pediatrician, Child & Adult Allergy and Clinical Immunology. Specialized in Asthma, Allergic Rhinitis, Food and Skin Allergy.
read more
News and articles
08/03/2022
TO OUR SERVICES
Sorry, this entry is only available in Arabic. For the sake of viewer convenience, the content is ...
Downloads

All downloads