About Immunodeficiency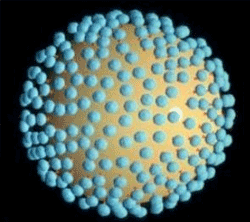 Immunodeficiency is a state in which the human immune system is weakened or totally incapable of facing different microbes that attack it.
The child maybe unable to benefit from the protective effect of some vaccines and even develop illness or major complications with it. Immunodeficiency may be acquired, such as cases of chronic disease or medication related, or inherited in other cases.
The treatment of immunodeficiency depends on its type. In some cases there is inadequate immunity because of the prematurity of the immune system. Such as a preterm baby or some one on medication that reduce immunity. In that case the immune system will improve as the child grows. However if the child has a primary immunodeficiency then treatment is different. They may need long term antibiotics or intravenous immunoglobulin (IVIG) given every month. When the deficiency is severe a bone marrow transplant maybe the only option.
Useful red flags for primary immunedefieciency:
Download Adult Warnings Signs (PDF)
Download Children Warnings Signs (PDF)